We Do Roofing Plus Gutters
We're a Professional Roofing Contractor with integrity and a desire to always do a great job. The pride of our company is our professional group of roofers. And for more than 20+ years, we have provided businesses and homeowners with a truly remarkable service. Our group is made up of experienced roofing experts committed to making each roof secure with no defects. Our significant time in the roofing business has provided us with the chance to create standard procedures to make certain every roofing job is done properly. From planning, to ordering materials, to staging, to managing the roof replacement, we make sure your roof looks awesome!
Your home might be the biggest investment you'll ever make and your roof plays a vital role in protecting it. You'll want to rely on the right roofer to protect that investment.
An absolute vital component to any home is its gutter system. It's job is to guide rain and storm water off the roof and away from the foundation of the house
No matter how small the problem, if not fixed a roofing issue might quickly escalate into something worse. We understand how critical a Roof repair needs to be and we are here to help.
Roofing Repair & Installation
No mater the age of your home, we can provide the homeowner with an expert residential roofing fix. We focus on all kinds of repair work. We are here to assist you with any roof repair in the most cost-efficient way, while maintaining the best quality of job. We also offer our clients with premium roof replacement backed with the strongest guarantees in the industry.
Seamless Gutters
Gutters are the exterior water drainage system of your home. It's important to keep them maintained to avoid problems with the gutters and your home. Any maintenance should include keeping the gutters clean and free from debris. And when the time comes, our expert roofers have extensive experience with repairing, or designing and a seamless gutter installation.
Home Chimneys
Another residential roofing fixture that needs looking after is your chimney. Two areas of interested that should be looked at are the flashing at the base and the cricket on the sloping side of the chimney. Most of chimneys are made with brick lined with lead Flashing. During an inspection we can determine the condition of the mortar and flashing.
Roof and Attic Ventilation
Throughout the summer months your roof needs to have a sufficient amount of air. Equally important is during the Winter season. The temperature in your attic should be managed to a level equal to the exterior. This practice of regulating temps helps to protect against ice dams as well as icicles from developing. Never forcefully remove ice from your roof as this can create major damages.
Snow Removal & Ice Dams
A side affect of poorly insulated roofs and attics are the formation of Ice dams. Warmer attic temperature melt the snow which then is followed by colder tempts causing the water to freeze. Ice back-up in your gutters can also cause the development of dams, which in turn damage the roofing shingles and creates leaks. We have solutions for these issues. A fix starts with an roofing inspection
Roofing Materials
The residential roofing material you'll see most often on roofs today is the asphalt shingle. The popularity comes from having many color options and there being different shingles to choose from based on your budget. The next most popular is the Standing Seam Metal Roof System. The metal panels lock together at the seams, allowing the panel to expand and contract freely in different temperatures.
TESTIMONIALS
What Our Clients Say
We have many rave reviews. Here are a few.
4.9
Average Customer Rating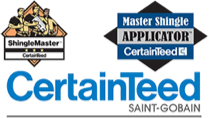 Cettainteed Shingles
We only use top rated roofing shingles.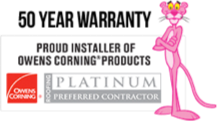 Owens Corning Products
Owens Corning roof products & warranties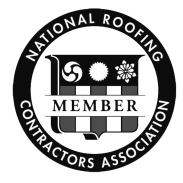 National Roofing Contractors
Trusted Roofer in the industry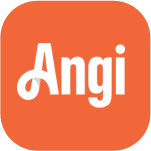 Angi Certified Contractor
Since 2000, Top Rated Roofing Company